UK based YOO Hotels & Resorts is planning to open a few hotels in Thailand within the next few years starting with the debut of its first property in Phuket in 2020. Its part of the company's expansion plans to enter various destinations in Asia. It plans to introduce its lifestyle brand, Yoo2, with the launch of striking and stylish hotels in many exciting emerging destinations.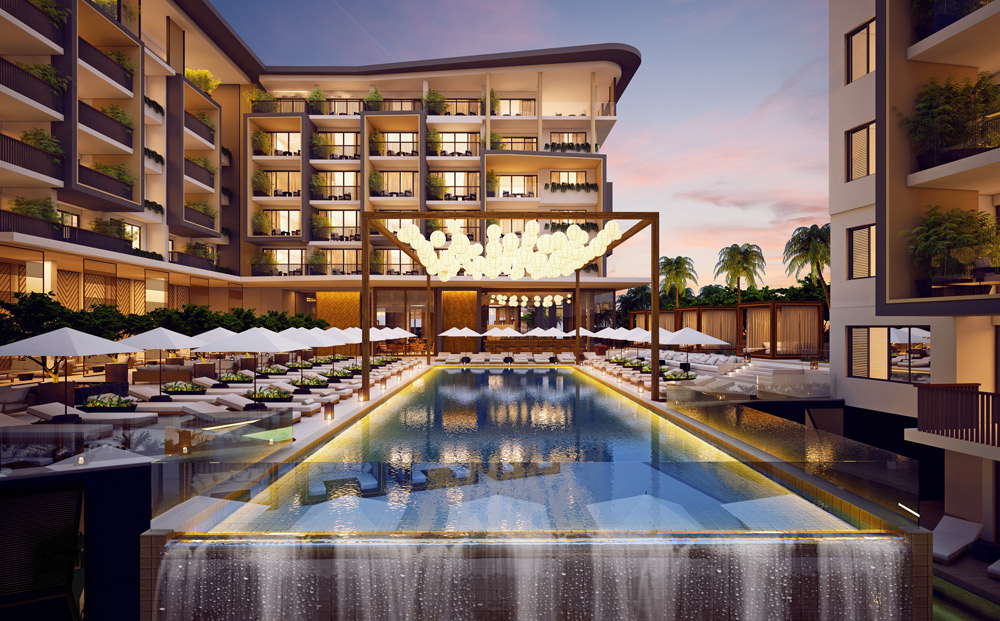 Yoo Phuket By Palm Property Consultants

Yoo2 aims to redefine the way guests stay and interact with their community. Infused with the spirit of YOO's founders, John Hitchcox and Philippe Starck, each hotel is truly individual, combining innovative interiors with the spirit and soul of its neighborhood. Smart, social and tech-savvy, Yoo2 hotels are head turners and conversation starters.

Following the recent launch of YOO's first Southeast Asian office in Bangkok, the company will now start to expand this cutting-edge concept across the region. Yoo2 has identified a series of attractive urban and resort locations in Thailand including Phuket.

Each Yoo2 hotel will combine contemporary living spaces with intuitive amenities, smart technology and local influences. Hotel lobbies will become lively, communal spaces where guests can meet, eat, drink, work, play and think.

The company is also planning to bring the concept of branded residences to Bangkok. Essentially branded residences are a growing real estate sector as designers partner with retail developers to create a "brand" residence sold at a premium to buyers. Yoo partners with celebrity designers to add credibility and value to the brand. Examples of branded residences include a 60-storey tower in Florida by Porsche featuring lifts for cars. The company designs rooms and common areas in condominiums, co-working spaces and hotels. By attaching its brand, or the name of a famous interior designer, Yoo can help developers sell out new residences, and at a much higher markup.

YOO Worldwide is a global leader in hotel and residential design, branding and marketing, with 20 years of experience and over 81 projects in 36 countries. Yoo2 is one of two pioneering hotel brands from YOO Hotels & Resorts.