Singha's S Hotels and Resorts To Expand Its Hotels Portfolio And Also Go For An IPO This Year
S Hotels & Resorts, a subsidiary of SET-listed Singha Estate Plc involved with the hospitality business, is expected to introduce an IPO on the Stock Exchange of Thailand (SET) in the fourth quarter of 2019 . It part of Singha Estate vision and goals to strengthen the hospitality and hotel division of its group.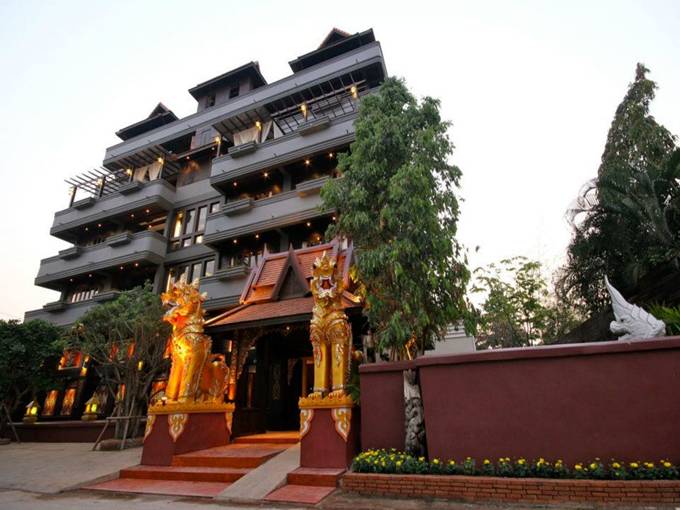 The Singha Montra Lanna-Chiang Mai

S Hotels & Resorts' registered capital is around Bt 17 billion, with Bt 10 billion in paid-up capital. Wholly owned by Singha Estate, shares of Singha Estate in the company will be diluted to 60% after the planned IPO launch. Krungthai Bank and CIMB Thai Bank have been appointed as the company's financial advisers and lead underwriters.

Dirk De Cuyper, chief hospitality officer at S Hotels & Resorts, said the company has invested in 39 hotels and resorts across the globe, with a plan to increase the number to 75 properties over the next five years.

With a strategic business plan, S Hotels & Resorts is able to target a diversified group of travelers from various segments at global tourism destinations with its assets expanding steadily over the past few years. Since its establishment in 2014 with two properties in Thailand with 227 rooms, S Hotels & Resorts have successfully grown to a portfolio of 39 properties with a total of 4,647 keys in 5 countries across three regions, namely the United Kingdom, Thailand, Maldives, Fiji and Mauritius

For Thailand, the company is looking to expand hotels and resorts in tourist destinations such as Chiang Mai, Chiang Rai and Chon Buri. A total Bt 20 billion had been set aside for 2019 for its expansion. Bt 11.1 billion had been spent to buy six hotels in four countries from Outrigger Hotel Hawaii Group. The six hotels with a combined 859 rooms are Outrigger Fiji Beach with 253 rooms, Fiji Castaway Island with 65 rooms, Outrigger Koh Samui with 52 rooms, Outrigger Mauritius 181 room, Outrigger Konotta Maldives with 53 rooms and Outrigger Laguna Phuket with 255 rooms.

"S Hotels & Resorts aims to be a premier hotel investment and resort management company by crafting quality settings in a sustainable environment where guests can relax, play, work, enjoy and share instant stories. Through our property management and asset ownership, we strive to create unique travel experiences for our guests while driving financial growth and creating value for our stakeholders." Commented Mr. Dirk De Cuyper, Chief Hospitality Officer, S Hotels & Resorts PCL in an interview wit Thailand Hotel News.

The hotel business is one of the key businesses for Singha Estate as it generates recurring income for the company. In 2018, the business was able to generate 34% of the company's total revenue from its 8 owned hotels and net income from the operation of total 4,271 rooms in 37 hotels worldwide (excluding hotels in the CROSSROADS). The listing of S Hotels & Resorts will create the opportunity to expand the business in the hotel portfolio and provide the opportunity to invest in new projects both in brownfield or greenfield phases with readiness on funding and human resources. S Hotels & Resorts' is also strategically planning various new platforms to enhance its hotel operations and revenue including investing heavily into new technology and innovations.